Happy New Year!
Wishing you good times, good cheer, and a memorable 2017!
All of us at the Bennett Law Firm
want to thank you for your business, loyalty, and
support in 2016. Let's make 2017 a great year together!
Get an Insider's View of
'The Texas Disciplinary Rules and Process'
CLEonline.com is pleased to present a special online CLE program that describes the grievance disciplinary case involving Houston attorney Robert S. "Bob" Bennett, who was unjustly disbarred for the violation of Texas Disciplinary Rules of Professional Conduct 3.02 and 1.15(d). He appealed. Two years later, through his hard work and perseverance, Bennett's reinstatement followed after a panel of the Fourteenth Court of Appeals reversed and remanded the decision. Bob is the only attorney in the history of the Texas Bar who has taken on the 100,000 member organization and won a reversal of disbarment.
Virtually all facets of the disciplinary process came into play from the time the grievance was filed until its conclusion, causing Bennett's disbarment and reinstatement to comprise a case study of the Texas Disciplinary Rules and the grievance process, useful for any attorney who may be the subject of a grievance or avoidance thereof. This CLE is authored by Ethics Expert Lillian Hardwick. You can register for this seminar by clicking this CLE Seminar link.
If you need a CLE program regarding this topic, please let us know by contacting our office at (713) 225-6000 or by email at [email protected].
____________________________________________________________
Reminder!
The Highland Lakes Bar Association CLE Event
Robert S. Bennett will be speaking at the Highland Lakes Bar Association's CLE
event on Friday, January 27, 2017 in the meeting room in the back part of the restaurant. Lunch can be ordered from the menu.
Topic: "What You Need to Understand About the Office of the Chief Disciplinary Counsel to Protect Your Fees."
When: Friday, January 27, 2017 at 12:15 pm to 2:15 pm.
Where: Francesco's Italian Restaurant at 701 U.S. 281 North in Marble Falls, Texas 78654. It is in a small strip center on the east side of 281 south of the intersection of 281 and Highway 1431.
CLE: Course Starts at 12:15 p.m. 2 hour CLE Ethics.
Mr. Bennett, former Assistant United States Attorney, and former President of the University of Houston Law Center Alumni Association, will discuss what you should know and what you can do when your client starts complaining about your fee arrangement. Also covered will be how recent decisions have provided some guidance on when the Office of Chief Disciplinary Counsel believes a disciplinary rule has been violated, whether mediation should be used or not and lessons learned from his personal experience. Mr. Bennett will also will discuss fee agreements, recent grievance decisions, and possible reforms in the upcoming Texas Legislative Session.
Along with Mr. Bennett, Ethics Expert and Co-Presenter Lillian Hardwick will be speaking on her topic: "Pending Changes to the Attorney Disciplinary Rules & System."
Her presentation will cover how the Legislature has conducted its Sunset Review of the State Bar of Texas and recommended changes to the way the attorney disciplinary rules are generated. Also covered will be the suggestions made in response to complaints from the public and grieved lawyers alike about ambiguities in how grievances are processed and how sanctions are assessed.
Paid 2017 member attendees will receive two (2) hours of free CLE credit reported direct to the State Bar. If you wish to be a member of the Highland Lakes Bar Association for 2017 dues are $50. You may bring a check payable to "HLBA" to the January meeting or mail it to:
The Highland Lakes Bar Association
P.O. Box 1044
Burnet, TX 78611
We hope to see you at the meeting!
____________________________________________________________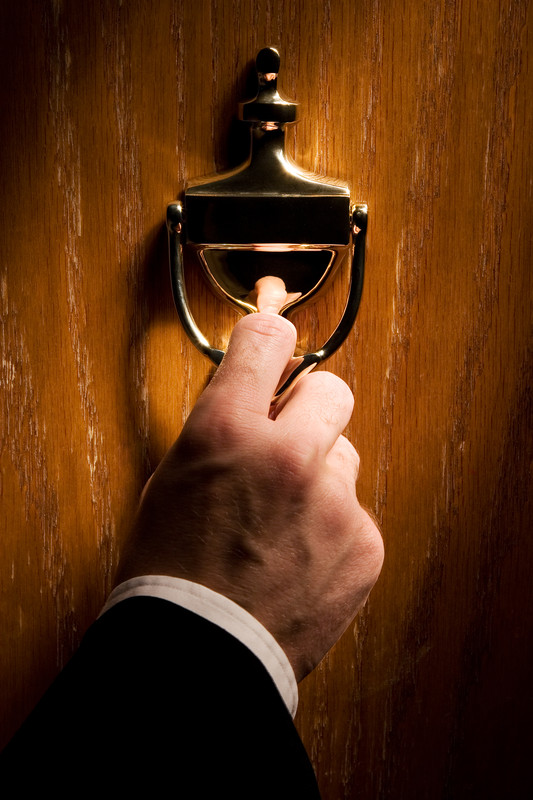 How to Handle a PDL from the Texas Board of Law Examiners
The Texas Board of Law Examiners (BLE) sends out a Preliminary Determination Letter (PDL) which may raise issues about your good moral character and/or fitness.
Does this mean you cannot become a lawyer?
Not necessarily. What it means is the BLE has some concerns that need to be addressed before you can become a licensed attorney.
Having gone through undergraduate school, having attended law school, having even passed the BAR, you will not become an attorney unless you get permission from the Texas State Board of Law Examiners. This means that you need to make an important business decision of whether you're going to hire an attorney, whether you're going to do this on your own, or whether you call Bennett Licensing Services and let us help you make the decision. We, of course, recommend hiring an attorney. Our firm has an unsurpassed success record with the Board. Bob Bennett and Bennett Licensing has 175 reviews on Avvo.com; more than any other attorney in Texas.
For more information, please watch on how to handle a PDL:
____________________________________________________________
Better Early than Late
by Tommy E. Swate M.D, J.D, SM.Hg

It is always an honor and privilege to be asked to represent a healthcare professional when he/she is being attacked by a licensing board at any stage of the proceeding. But so many times, I wish that our firm had been contacted at the earliest stage of the attack. This wish usually comes to mind at 2 a.m. in the morning when our firm is attempting to complete a motion or pleading due the next day. Many times physicians ask our help after a case has proceeded to an advanced stage. We are available to help at any stage of a proceeding, but would prefer earlier than later.
Just recently we were asked to prepare an appeal of a license revocation for a doctor just 48 hours prior to deadline for filing an appeal. At certain stages of a formal proceeding brought by the Texas Medical Board or any licensing Board there are deadlines to file certain motions and pleadings.
These deadlines are rigidly enforced against the healthcare professional. If you miss a deadline you lose, no matter how meritorious your case. If every issue is not included in the pleadings or motions you lose on the issues that are not plead. You may not get an opportunity to amend your pleadings in certain situations.
An example of this deadline situation is the requirement to file a Request for Rehearing after the Texas Medical Board has formally revoked a medical license. You might think that if you don't file a Request for Rehearing you can just go directly to an appeal. This is not the case. The Request for Rehearing not only must be filed, but all issues you wish to appeal must be included in the Request for Rehearing.
In a recent case, the physician had defended himself before the State Office of Administrative Appeals. The physician had done an incredible job of defense, but the Administrative Judge found for the Texas Medical Board as you might expect. From talking with the physician, I found that the Board's attorney had taken advantage of the physician's lack of legal training every step of the way.
Just 48 hours prior to the deadline for filing a Request for Rehearing, the physician employed our firm. Of course he did not know about the various booby-trap deadlines. I certainly wished that he employed our firm early; so that I would not have been required to work "early". If he had waited two more days his license revocation would have been permanent with a loss of his right to appeal the Texas Medical Board's unjust actions.
Fortunately, we were able to file the Request for Rehearing and preserve his right to appeal the Texas Medical Board's license revocation. The whole administrative scheme for revocations of a health care license is replete with booby traps for the unwary. These traps are designed to benefit the bureaucracy in its effort to further the government employee's agenda.
I urge every healthcare professional that is threatened by a licensing board to contract legal representation as early as possible. Not only will you have a better chance of defeating the government bureaucracy, but it makes better emotional and financial sense for you to do so. Many professionals assume that when they receive correspondence from the Board that regulate their health care license that the "Board" is making the allegation after some consideration. This assumption is far from the truth; government employees are making the decisions. In most cases, the employees are not licensed in the practice area.
In this time of stress, you need clear heads guiding you to a successful outcome. If you need legal representation against a licensing board, don't wait! Contact Attorney Tommy E. Swate for a free consultation by phone at 713-225-6000 or by email ([email protected]).
____________________________________________________________
Protecting Licenses Since 1974
Office Locations:
North Houston: 525 North Sam Houston Pkwy East, #570
Downtown: 401 Louisiana St #504
Austin and College Station by Appointment
Nationwide
Contact Information:
Office: 713.225.6000 Bob's Cell Phone: 832.506.4592
Email: [email protected]
Website: bennettlawfirm.com
Connect with Us!
Like on Facebook
Follow on Twitter
View our profile on LinkedIn
View our videos on YouTube
Bob Bennett relies on his nearly 40 years of experience in his practice in defending professionals against allegations of professional misconduct. Moreover, he draws on the skill and dedication of other experts where appropriate.
Don't let stress tie you down in 2017.  Bob Bennett understands the anxiety and insecurity that can accompany allegations of professional misconduct. Take action in 2017, and let us help you.
We have helped hundreds of professionals across numerous professions in a variety of licensure issues. We offer free initial consultations, flexible hours and a convenient office location in the historic district of Downtown Houston with ready access to parking and public transportation. Contact our office at 713-225-6000 or contact Bob Bennett at 832-506-4592 or by email: [email protected] to schedule an appointment to discuss your licensure issue with a compassionate and trustworthy expert.
Bob Bennett Licensing Services for Professionals, 525 N. Sam Houston Parkway East, Suite 570, Houston, TX 77060